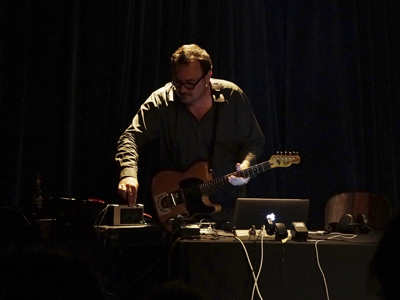 Gig at 107 Projects – December 18
I'll be playing a show this coming Thursday night at 107 Projects in Redfern, with Hinterlandt Ensemble + Godswounds.
Date: Thursday 18 December 2014
Time: 8pm-11pm
Address: 107 Redfern St, Redfern NSW 2016
Entry: $9
I'll be playing a set of my ambient processed guitar work, with a network of primitive analogue sound processors destroying the sound in pretty ways.
Hinterlandt Ensemble will be dedicated to an acoustic sound aesthetic. The group features Bronwyn Cumbo and Stephanie Zarka on violins, Simeon Johnson on cello, and Jochen Gutsch on acoustic guitar and trumpet. The ensemble will be performing original material composed by Jochen, brought to life by the players with their own artistic personalities.