Social Interiors – various releases
SOCIAL INTERIORS
Social Interiors was formed in 1984 primarily as a studio and recording project. Since 1993 it has become an intersecting space for three core artists Rik Rue, Shane Fahey and Julian Knowles. The group is dedicated to uncovering some of the unique character inherent in Australia's aural landscape. Meticulous editing and treatment form the basis of their sound compositions. The works are essentially about blurring the distinctions between sound and sight/site via careful manipulation of sonic materials to create phantom and perhaps impossible acoustic spaces. The group's live performances explore the creative possibilities of surround audio with real time performance through complex multichannel sound projection systems. Influenced by musique concrete, media cut-up, film sound, location sound, rock music production techniques and acoustic measurement tests, the group's eclectic sound materials and compositional practices have attracted wide critical acclaim. Apart from their work in experimental music and the audio arts, the members of Social Interiors have collectively and individually been involved in record production, engineering and re-mixing.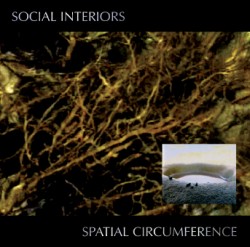 Social Interiors – Spatial Circumference
Label: Endgame Records – END007
Format: CD
Country: Australia
Released: 2007
Genre: Electronic
Style: Field Recording, Ambient
Produced by Julian Knowles, Shane Fahey and Rik Rue
Track List
1. Things Change, Things Remain The Same (Rik Rue) 20:41
2. Mound Of Mounds (Shane Fahey) 13:52
3. Silent Latitudes (Julian Knowles) 12:47
4. Spatial Circumference (Social Interiors) 19:11
This previously unreleased material by Social Interiors contains a solo piece by each member, culminating in the group piece and title track "Spatial Circumference", which brings each of the three previous pieces, and members, together.
Rik Rue's piece incorporates sound sources from the Australian outback, Julian Knowles' piece is based on a long wire installation by Alan Lamb in the scrub country of Baldivis, WA; and Shane Fahey's piece was drawn from locations around West Head in Ku-ring-gai National Park, Sydney. The final group piece consists of spatial surround sound recordings in coastal and rainforest regions on the south coast of NSW, spot source recordings, and tuned resonance modelling synthesis.
Originally conceived as a multimedia piece, it was made in conjunction with video recordings by Peter Oldham recorded at the same beach and rainforest locations. The concept for the recording process involved an investigative undertaking to produce a sonic expression of rich and evocative habitats. In order to follow this venture through, concerted and repeated contact with the environments was required. In this way awareness and presence was built, carrying through into the compositions.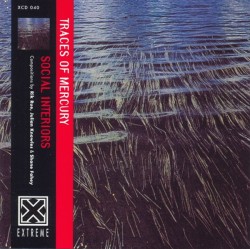 Social Interiors – Traces of Mercury
Label: Extreme – XCD 040
Format: CD
Country: Europe
Released: 1997
Genre: Electronic
Style: Experimental
Produced by: Julian Knowles, Shane Fahey, Rik Rue
All Tracks: Rue/Fahey/Knowles
Post Production Facilities: Airmotion Studios, Megaphon Studios, UYWS Nepean Studios and SW-Shed Sydney Australia.
Sound Location Sources – satellite signals, seawater lake, metal and timber wharves
Sound Location Transducers – air capacitor microphones, piezoelectric contact microphones and hydrophones
Sound Processing Techniques – digital band pass filtering, phase vocoding, waveform convolution and binaural processing. Thanks to Tom Erbe/Larry Polansky (SoundHack Crew)
Distributed by Artelier Music, Cologne, Germany
Total time: 47:45 min
Track List
1. Traces of Mercury (6:56)
2. Sub-Lines (9:16)
3. Recent Alchemy (7:57)
4. Shroud of Doubt (5:31)
5. Navigation, The First Stage…(Dislocation) (17:57)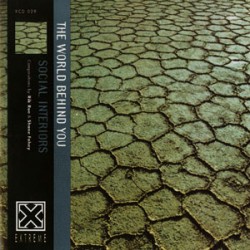 Social Interiors – The World Behind You
Label: Extreme – XCD 029
Format: CD
Country: Australia
Released: 1995
Genre: Electronic
Style: Experimental
Produced by: Shane Fahey, Julian Knowles and Rik Rue
Artwork By – Peter Lyssiotis
Composed By – Julian Knowles (tracks: 3, 7), Rik Rue, Shane Fahey
Flute [Bass], Saxophone [Alto] – Jim Denley (tracks: 1, 2)
Sampler – Julian Knowles (tracks: 3, 7)
Recorded at Megaphon Studios, Sydney, between 1992-1994
Track List
1. In the Mix
2. Distant Embers
3. Modern Sleep
4. Shape Of The Hunter
5. The Exile's Other Voice
6. Intrusions (Due To Inclement Weather)
7. The World Behind You
8. Who Woke the Assassins?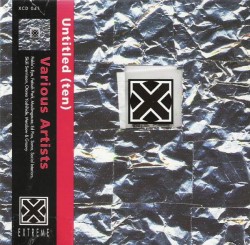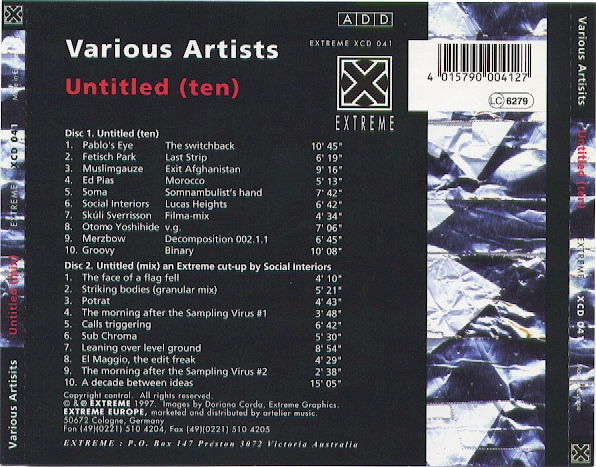 Various Artists – Untitled (ten)/Untitled (mix)
Label: Extreme – XCD 041
Format: CD, Compilation  CD, Mixed
Country: Australia
Released: 1997
Genre: Electronic
Style: Noise, Industrial, Experimental, Ambient
Produced by Julian Knowles and Shane Fahey
Disc 1: Untitled (Ten)
1-1 Pablo's Eye – The Switchback (10:45)
1-2 Fetisch Park – Last Strip (6:19)
1-3 Muslimgauze – Exit Afghanistan (9:16)
1-4 Ed Pias – Morocco (5:13)
1-5 Soma – Somnambulist's Hand (5:35)
1-6 Social Interiors – Lucas Heights (6:42)
1-7 Skuli Sverrisson – Filma-Mix (4:34)
1-8 Otomo Yoshihide – V.G (7:06)
1-9 Merzbow – Decomposition 002.1.1 (6:45)
1-10 Groovy – Binary (10:06)
1-11 Pablo's Eye –  The Switchback (Mystery Track) (1:31)
Disc 2: Untitled (Mix). An Extreme Cut-Up By Social Interiors
2-1 Social Interiors – The Face Of A Flag Fell (4:12)
2-2 Social Interiors – Striking Bodies (Granular Mix) (5:23)
2-3 Social Interiors – Potrat (4:45)
2-4 Social Interiors – The Morning After The Sampling Virus #1 (3:50)
2-5 Social Interiors – Calls Triggering (6:45)
2-6 Social Interiors – Sub Chroma (5:32)
2-7 Social Interiors – Leaning Over Level Ground (8:56)
2-8 Social Interiors – El Maggio, The Edit Freak (4:31)
2-9 Social Interiors – The Morning After The Sampling Virus #2 (2:40)
2-10 Social Interiors – A Decade Between Ideas (15:05)