TRISTATE
 Tim Bruniges: electric guitar and fx processing   Julian Knowles: tape loops, digital signal processing
This work forms part of a much larger collaborative album project in progress between Tim Bruniges, Julian Knowles and David Trumpmanis which explores the intersections between traditional rock instrumentation and analogue and digital media. All of the creative team are performers, composers and producers. The material for the album was thus generated by a series of in studio improvisations and performances with each collaborator assuming a range of different and alternating roles – guitars, electronics, drums, percussion, bass, keyboards production. Thematically the work explores the intersection of instrumental (post) rock, ambient music, and historical electro-acoustic tape composition traditions.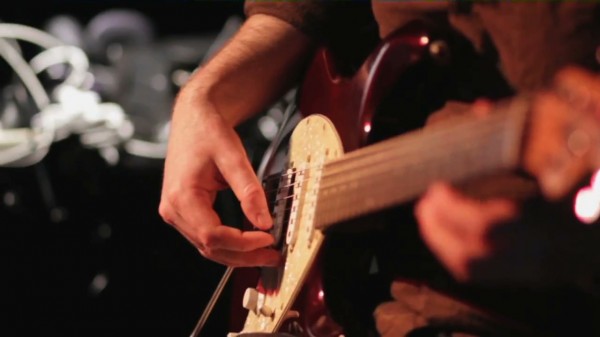 Over the past 10 years, musical practice has become increasingly hybrid, with the traditional boundaries between genre becoming progressively eroded. At the same time, digital tools have replaced many of the major analogue technologies that dominated music production and performance in the 20th century. The disappearance of analogue media in mainstream musical practice has had a profound effect on the sonic characteristics of contemporary music and the gestural basis for its production.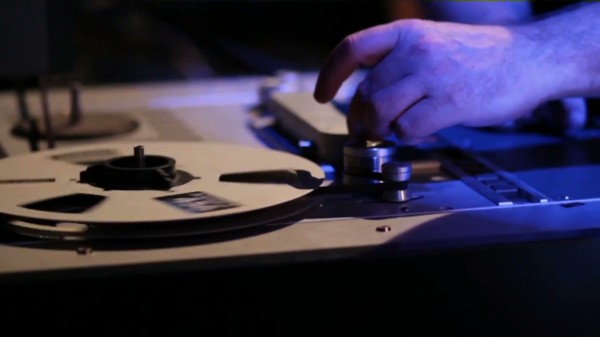 Despite the increasing power of digital technologies, a small but dedicated group of practitioners has continued to prize and use analogue technology for its unique sounds and the non-linearity of the media, aestheticising its inherent limitations and flaws. At the most radical end of this spectrum lie glitch and lo-fi musical forms, seen in part as reactions to the clinical nature of digital media and the perceived lack of character associated with its transparency. Such developments have also problematised the traditional relationships between media and genre, where specific techniques and their associated sounds have become genre markers.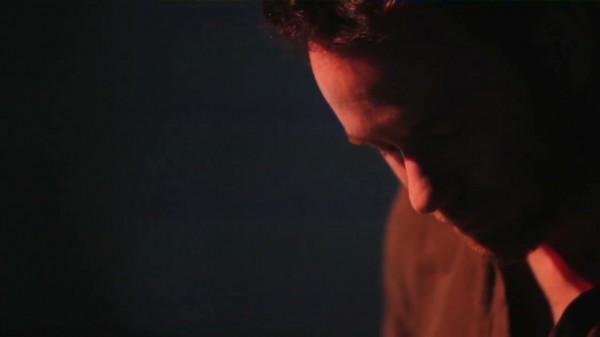 Tristate is an investigation into this emerging set of dialogues between analogue and digital media across composition, production and performance. It employs analogue tape loops in performance, where a tape machine 'performer' records and hand manipulates loops of an electric guitar performer on 'destroyed' tape stock (intentionally damaged tape), processing the output of this analogue system in the digital domain with contemporary sound processors.  In doing so it investigates how the most extreme sonic signatures of analogue media – tape dropout and noise – can be employed alongside contemporary digital sound gestures in both compositional and performance contexts and how the extremes of the two media signatures can brought together both compositionally and performatively. In respect of genre, the work established strategies for merging compositional techniques from the early musique concrete tradition of the 1940s with late 60s popular music experimentalism and the laptop glitch electronica movement of the early 2000s. Lastly, the work explores how analogue recording studio technologies can be used as performance tools, thus illuminating and foregrounding the performative/gestural dimensions of traditional analogue studio tools in use.
 Supported by STEIM Holland,  the Australia Council for the Arts, Arts QLD, QUT and NES (Iceland)