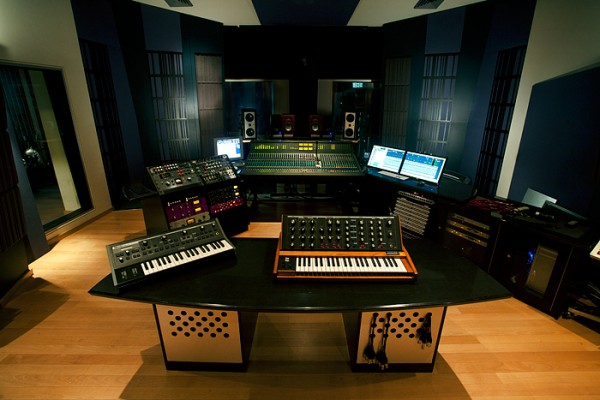 QUT Gasworks Studios is Brisbane, one of Australia's finest music production facility, located on the verge of the city's vibrant music precinct. Owned and operated by Queensland University of Technology, Gasworks was established under my leadership to serve as a platform for high end music production, research and specialist teaching.
It has been a long term pre-occupation of mine to modernise the approach to the teaching of music in the university sector, as most programs seemed very out of date and out of touch with contemporary practice. This thinking is informed by my experiences as a professional musician and record producer in Australia and the UK independent music scenes from the mid 1980s onwards and what I saw as the rapidly widening gap between contemporary approaches to composition and production and what was being taught in university music programs. In 1994, having recently returned from a period where I was based in the UK with my band Even As We Speak, I accepted a position to establish the music technology program at the University of Western Sydney, which was quite revolutionary in its time. No university music course in Australia at that time really dealt with music production in a serious fashion and accorded it the status it deserved as a critical cog in all contemporary music practices. To underpin and enable the required shifts in thinking, I designed and established a high-end studio and a music production major that has been the launch pad for many young artists and producers of note. These include Oli Chang/High Highs, Liam Judson/Belles Will Ring, Ivan Lisyak/The Paper Scissors, Jo Lamont/Trippple Nippples, Tim Bruniges/The Dead Sea, Damian Press/Expatriate, Jon Hunter/The Holy Soul, Ptero Stylus/Diafrix and Jonathan Boulet. A number now enjoy careers as successful screen composers including Johnny Green and Blair Joscelyne /Nylon Studios (Sydney and New York), Matteo Zingales and Amanda Brown; or careers as media artists such as Kirsten Bradley (as 'Cicada' with Nick Ritar and Ben Frost)
I moved up to Brisbane and QUT at the beginning of 2007 to take a position as a Head of School within the Creative Industries Faculty. Although the program had adopted a contemporary approach from the late 1990s, the facilities were in need of an overhaul. I was still very committed to the idea of the studio as a powerful creative catalyst and so I applied for a large infrastructure grant which was successful. I then set about the task of reconceptualising a set of facilities from the ground up, building on what I had learned from the UWS experience and connecting it to the emerging trends in music production, which seek to leverage both analogue and digital media in interesting ways.
There are three studios. Studio A is the largest. It is built around a 32 channel neve powered Custom Series 75 console, a 32 i/o Pro Tools HD3  system, an Otari MTR-90 Mark II 24 track 2″ tape machine and a large array of classic hardware outboard equipment, representing circuits and signal colours from the 1950s to the current day.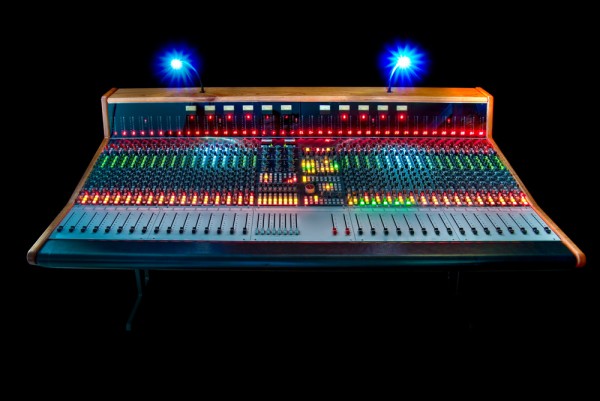 As far as studios owned and operated by academic institutions go, this is very different in that it closely models 'real-world' design principles. I have lost count of the number of these studios built around a control surface, Pro Tools, and minimal or no hardware outboard equipment – all of which ignore the lessons learned from the history of music production and which simply don't model the ways in which people currently approach serious music production. Many of the studios look to me like overblown project studios, rather than the kind of studio that a professional might want to use.
To outline some of the big differences, we have a 2" 24 track machine so you can track to tape and take advantage of reactive analogue media. We then run the 32 inputs and outputs of our Pro Tools HD3 system (with Aurora Lynx interfaces) from the direct outputs of the console so you can dump tracks to and from tape with ease, or select an analog or digital recording medium with minimal patching.
As far as possible, throughout the design I have retained traditional media approaches along with the new. There is valve equipment alongside solid state equipment at all points along the signal chain from mic to tape/disk so that a maximum range of colours and qualities are available. The signal path can be used to really shape the sound from the source and each user of the studio can define how they want to work and not have the studio dictate that back to them.
On the mic pre-amp front, I have tried to provide a comprehensive set of options across solid state and valve paths. Some of the highlights include Chandler Germanium 500s and Abbey Road TG2s, 8 channels of AMS Neve 4081s, 6 channels of Vintech X73s (Neve 1073 preamp/eq copies), A-Designs P1 Quad Eights and of course a whole suite of Joe Malone's (Brisbane audio designer) JLM Audio TG500s, Dual 99vs, a rack of TMP8s and his VMP2 dual valve mic pre. We have a range of complete channel paths on offer, including AMEK Pure Path Channel in a Box units and Universal Audio LA610 MkII tube channels.
In the dynamics processing area, we have acquired a number of the classic re-issue units such a number of Purple Audio MC77s (Urei 1176), a pair of Teletronix LA-2As and a Pendulum Audio ES8 (a Fairchild 660 valve limiter clone). We also have a pair of Retro Instruments Sta-Level valve compressors (a reproduction of the original Gates model) a Vintech 609CA – a class A version of the classic Neve 33609 class A/B stereo compressor/limiter and a pair of Neve 2254 compressors in the console. In terms of more modern dynamics control we have a Focusrite Red dual channel compressor/limiter, an Alan Smart C1 SSL buss compressor and a pair of Empirical Labs EL8X distressors with british mod.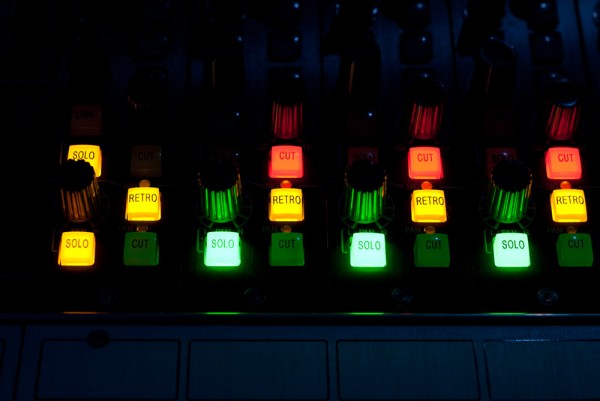 Outboard effects include a TC Electronics System 6000 multi-fx, and a Thermionic Culture 'Culture Vulture' valve distortion processor and a pair of Standard Audio Level-Or auto-gain compressor/distortion units.  These all add unusual colours to mixes in various ways and provide for more radical effects processing.
On an instrument level, we have a Steinway Grand Piano, a range of classic amps and Sonor and Gretsch drum kits. We even have some tympani, some vibes and the obligatory glockenspiel.
All of this provides a wide range of signal paths to tape disk where valve/solid state can combined along with different eras of classic pre-amps and signal processors. The concept is that each device is an extension of the musical instrument and offers a very flexible palette of tools for a very wide range of genres and approaches.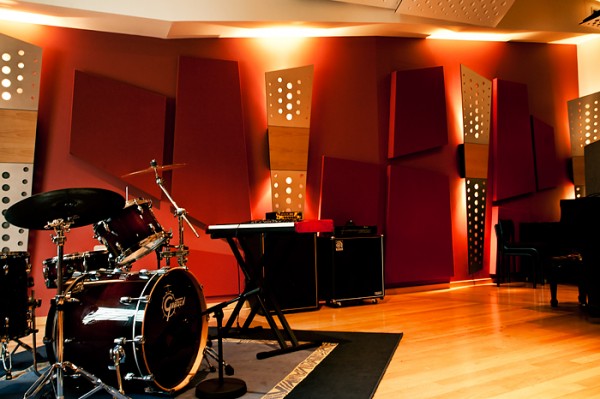 The combination of equipment is chosen to represent and gather in one place the very best aspects of the various eras of music and sound production. It's a place where you can experience first hand the differences between different signal paths and media and appreciate the various debates which are alive and well in the industry. Above all, it's a place where you can make up your own mind about those debates in an informed manner.
Since it opened its doors, the studio has played host to a number of  Australia's best known musicians and producers.
Gotye (Wally de Backer)  – 8 x Platinum selling artist. 7 million units worldwide.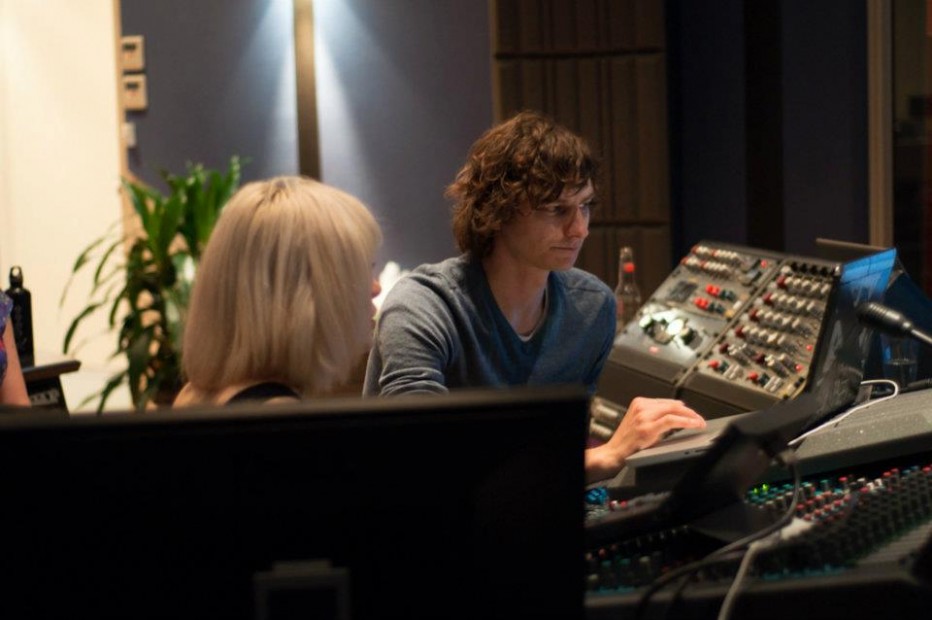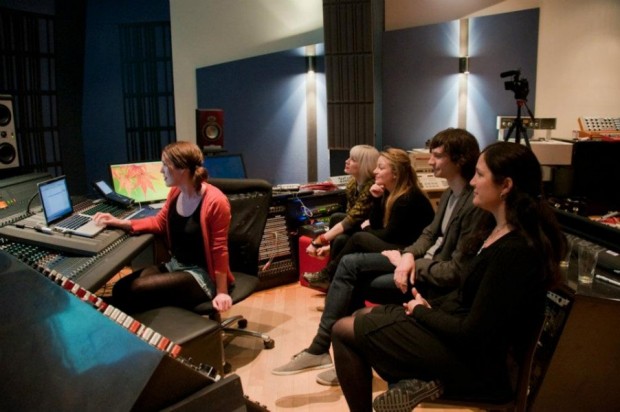 Paul McKercher – 5 x ARIA award winning producer (You Am I, Augie March, Sarah Blasko, Little Birdy, Eskimo Joe, Magic Dirt)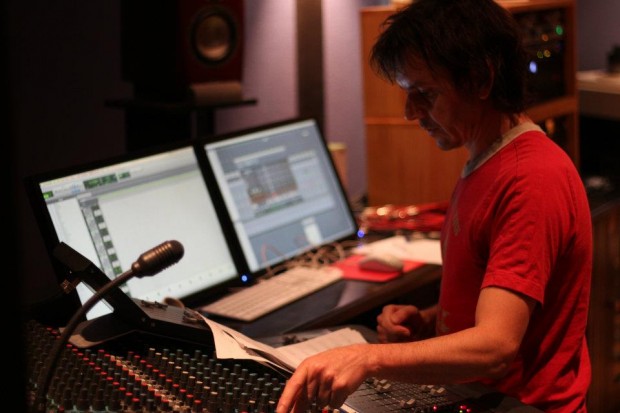 Ed Kuepper and Chris Bailey (The Saints – ARIA Hall of Fame inductees)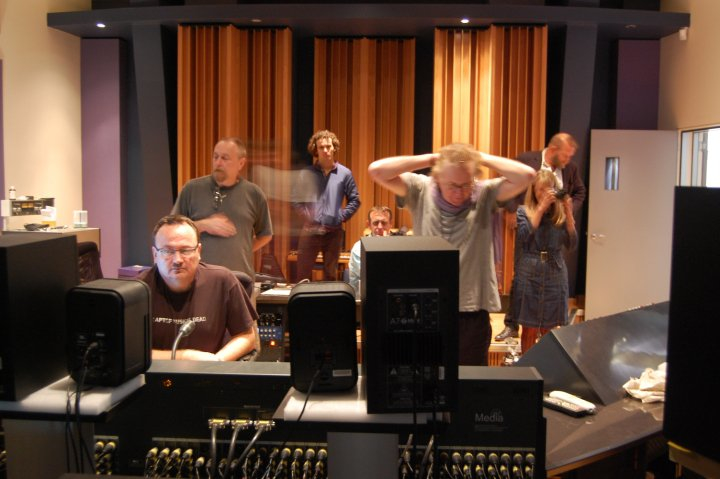 Halfway – with Robert Forster (Go-Betweens) and Peter Jesperson (New West Records, USA)